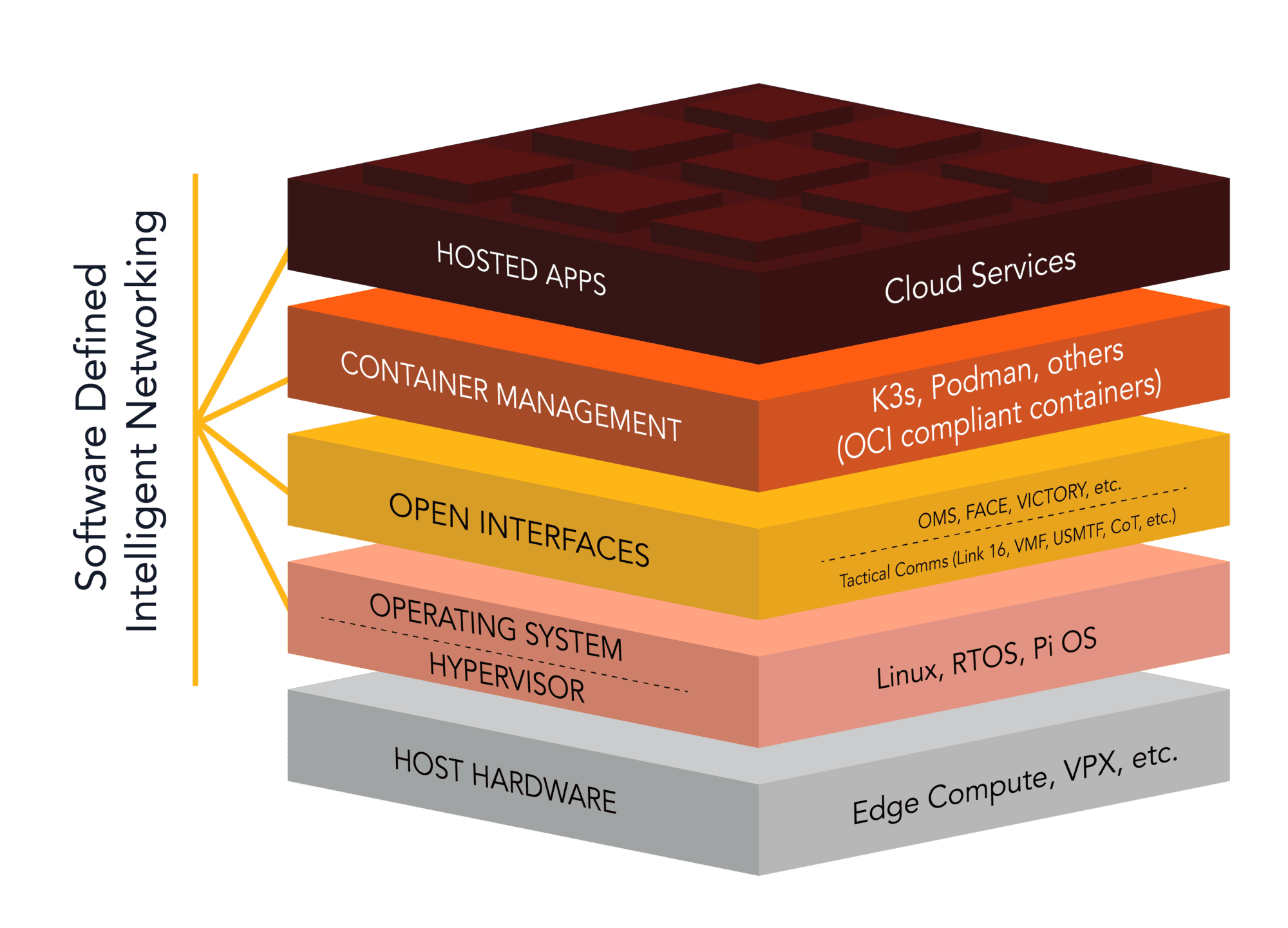 A technology stack of the future
Stratia has the unique ability to accelerate capability development ​and integration while protecting airworthiness and cybersecurity boundaries.
Mission application hosting is a core capability making raw, diverse data available for improved decision making. It provides tools agnostic to the capabilities including but not limited to machine learning and artificial intelligence applications such as autonomy, stream processing, and sense-making to give you a war-fighting advantage.
Software Defined Intelligent Networking is infused through every layer of the software architecture, ensuring robust, resilient communications, enabling dynamic mesh networks, and facilitating assured, secure data sharing across Link-16, BFT, 4586, and RAC2. 
​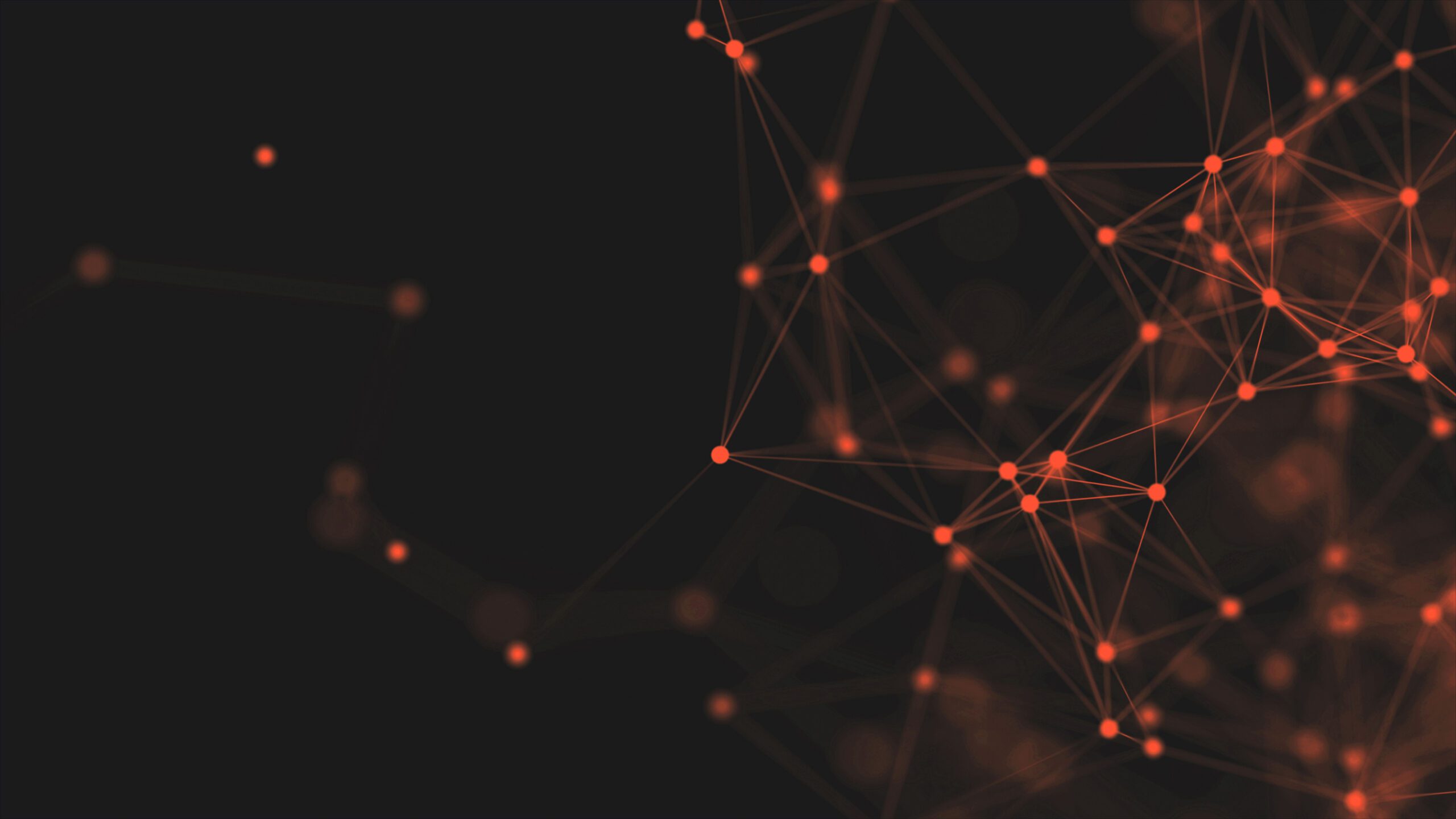 Interoperability
Interoperability enables seamless communication and coordination between systems, allowing collaboration towards a common warfighting goal.
Our Stratia Software Stack tailors to each services Modular Open Systems Approach (MOSA):
• Future Airborne Capability Environment (FACE)
• Open Mission Systems (OMS)
• Universal Command & Control (UCI)
• Ground Combat Systems Common Infrastructure  Architecture (GCIA)
• Vehicle Integration for C4ISR/EW Interoperability (VICTORY)
​
​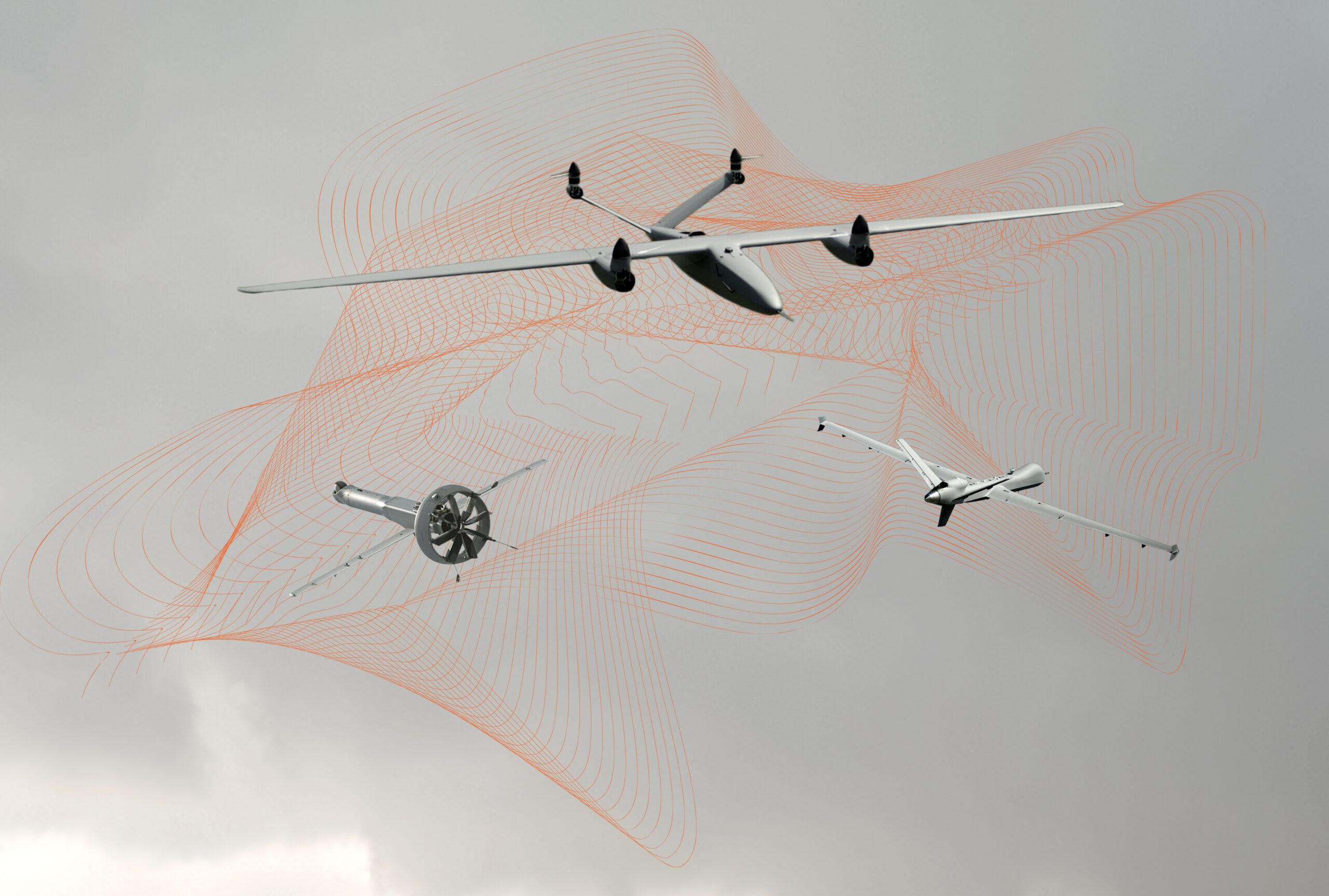 Autonomy and Scalable AI
Parry's implementation of Scalable Control Interface (SCI) is a fully open software solution that is deployable to multiple hardware form factors and weapon systems. It allows users to operate multiple platforms, sensors, laser designators, and weapons from the perspective of the UAS operator, dismounted soldier, mounted soldier, rotary wing pilot, or ground force commander. SCI plays a crucial role in the Multi-Domain Operations (MDO) battlespace, providing a common interface for accessing and employing platforms and payloads, and supporting missions such as Anti-Access/Area Denial, Integrated Air Defense Systems penetration, and threat engagement through coordinated uncrewed platforms and advanced teaming concepts. 
Benefits:
• A common user interface and scalable levels of control make platform capabilities simpler and safer to use than a platform proprietary interface
• No native platform control languages required making integration quicker and easier
• Provides command and control of platforms, workload reduction, autonomy, and integration within a common operating environment